Newhouse Sports Media Center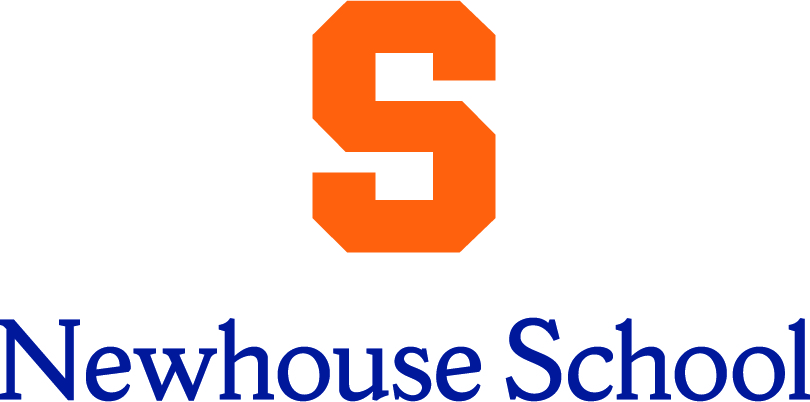 Sports Media Center Transitions to Online Industry Speakers
Story by Kyla Wright
SYRACUSE, N.Y. – Embedded into the Sports Media and Communications track for graduate students, are a variety of requirements. Students must take a certain number of sports-related courses, have one-on-one meetings with the Sports Media Center's director, Olivia Stomski, and attend several events with industry speakers.
As the university has transitioned to online, remote learning due to the Coronavirus pandemic, the requirements have done the same. The first online conversation between SMC students and sports industry professionals, many of whom are alumni, will be held tonight.
Tonight, at 6:15 p.m., CBS and Brooklyn News play-by-play broadcaster, '19 Marty Glickman Award Winner and Newhouse '90 alum, Ian Eagle '90 will be hosted on Zoom by Newhouse professor and "Voice of the Orange," Matt Park.
"The Newhouse Sports Media Center has been looking for ways to reconnect the Sports Media & Communications students with each other, faculty, staff and alums," said Stomski. "Many voiced their disappointment in missing the many speakers the Center had planned for the spring semester."
Gaining faithful attendees beyond the requirements, SMC students like Matt Geraci would anticipate the speakers coming to Newhouse, to give an inside look into the sports industry. His favorite part is seeing where former Newhouse students went after school, their accomplishments and openness. "They provide snapshots into the work that it takes to be successful in this field," Geraci said. "To hear from people in a bunch of different positions offered some interesting paths and takeaways."
Stomski said the decision to transition online came after alumni reached out and are looking to help students during this time.
As most universities around the globe are hosting classes and events such as seminars and career fairs on tools such as Zoom or Google Hangouts, students worry about reliability among technology. Luckily, Geraci has a positive outlook on digital learning.
"It'll definitely have its challenges but I also think it can be used as an opportunity to creatively utilize the resources we have in place to communicate remotely and still gain insights from speakers who may work remotely in their careers anyway," said Geraci.
Stomski notes that this difficult time is a pivotal lesson for her students – in learning, flexibility and togetherness.
"It's important for us all to stay connected, engaged and excited about the sports media industry. We cannot watch live sports at this time, but we can talk about them!"