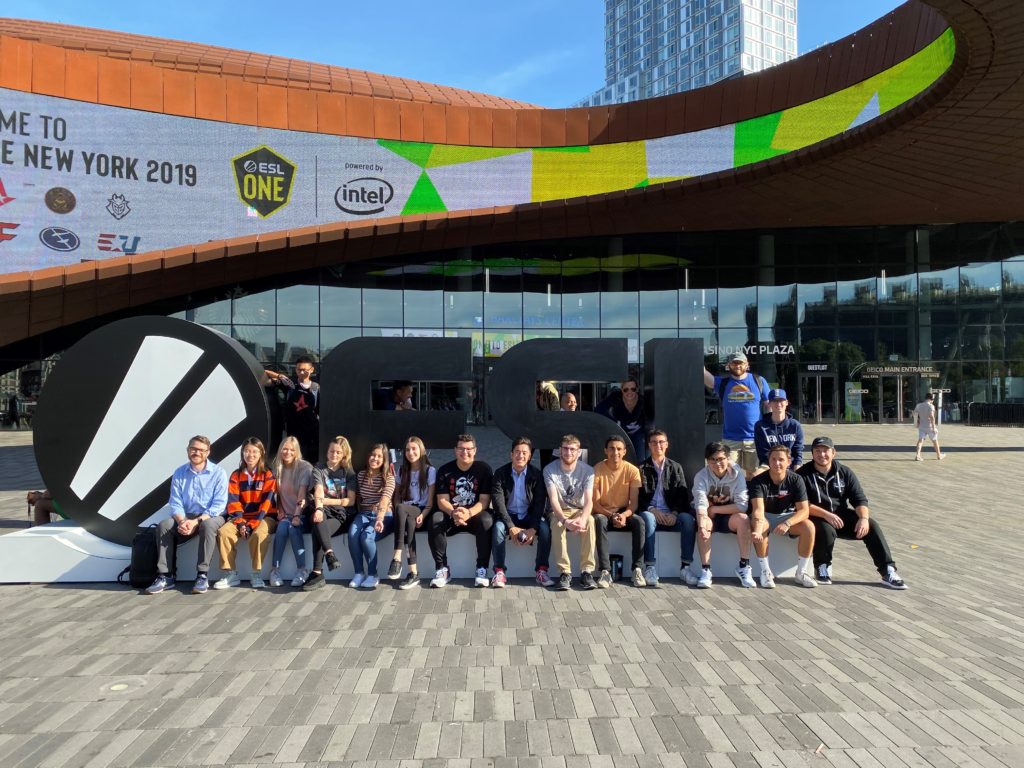 Esports Class Visits NYC to see Tournament
Story by Kyla Wright, Photos by Olivia Stomski
BROOKLYN, N.Y. – In Fall 2018, Syracuse held its first "Esports and Media" class, taught by Olivia Stomski, Director of the Newhouse Sports Media Center, and Chris Hanson, an assistant English professor at the University. In the same semester, the class visited ESL One New York for its third annual Counter-Strike Global Offensive tournament.
Last month, Stomski and Hanson returned with their new class of students to experience "the biggest esports event on the East Coast." They watched eight teams battle for the grand prize of $200,000.
Rubin Wright, a senior in the esports class, attended the tournament both years and has noticed growth within the year. Wright took the class not only due to his interest in video games but also because he knows esports is a field that'll potentially rival the sports industry in 10-15 years.
"Believe it or not, video games and tech are becoming up to par with actual sports," said Wright.
Syracuse alum, Sunghwan Kim '14, is a Junior Account Executive for Brand Partnerships at ESL. He works with brands and agencies to educate them on esports and help them figure out how to best approach esports from a marketing opportunity perspective with ESL. Kim gave a tour to the class before Sunday's tournament. The tour was W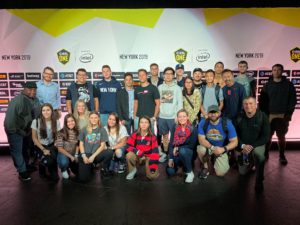 right's favorite part of the day's events, because he appreciated the opportunity to see the behind-the-scenes of the tournament.
"I liked being able to witness the production side," said Wright. "From seeing producers work to getting the product to an online streaming platform."
Kim showed the students backstage aspects from lighting and cameras, to the press area and production trucks. He additionally gave a tour of the concourse where students saw brand activations with a variety of ESL's partners such as Pepsi, Sony, Intel and ASUS.
"ESL has been running some of the largest esports competitions all over the world for close to two decades," said Kim. "For us to use an amazing venue like Barclays Center, provides a great opportunity and challenge to fit our scope of work in a multi-purpose facility."
As a fellow Orangeman, Kim credits Syracuse for its strong network and relationships while he was a student and in his post-graduate career – an inspiration behind creating this experience for the class.
"If there are any opportunities to provide insight, make connections, then I want to give back in the same way that I received," said Kim.