January 22, 2017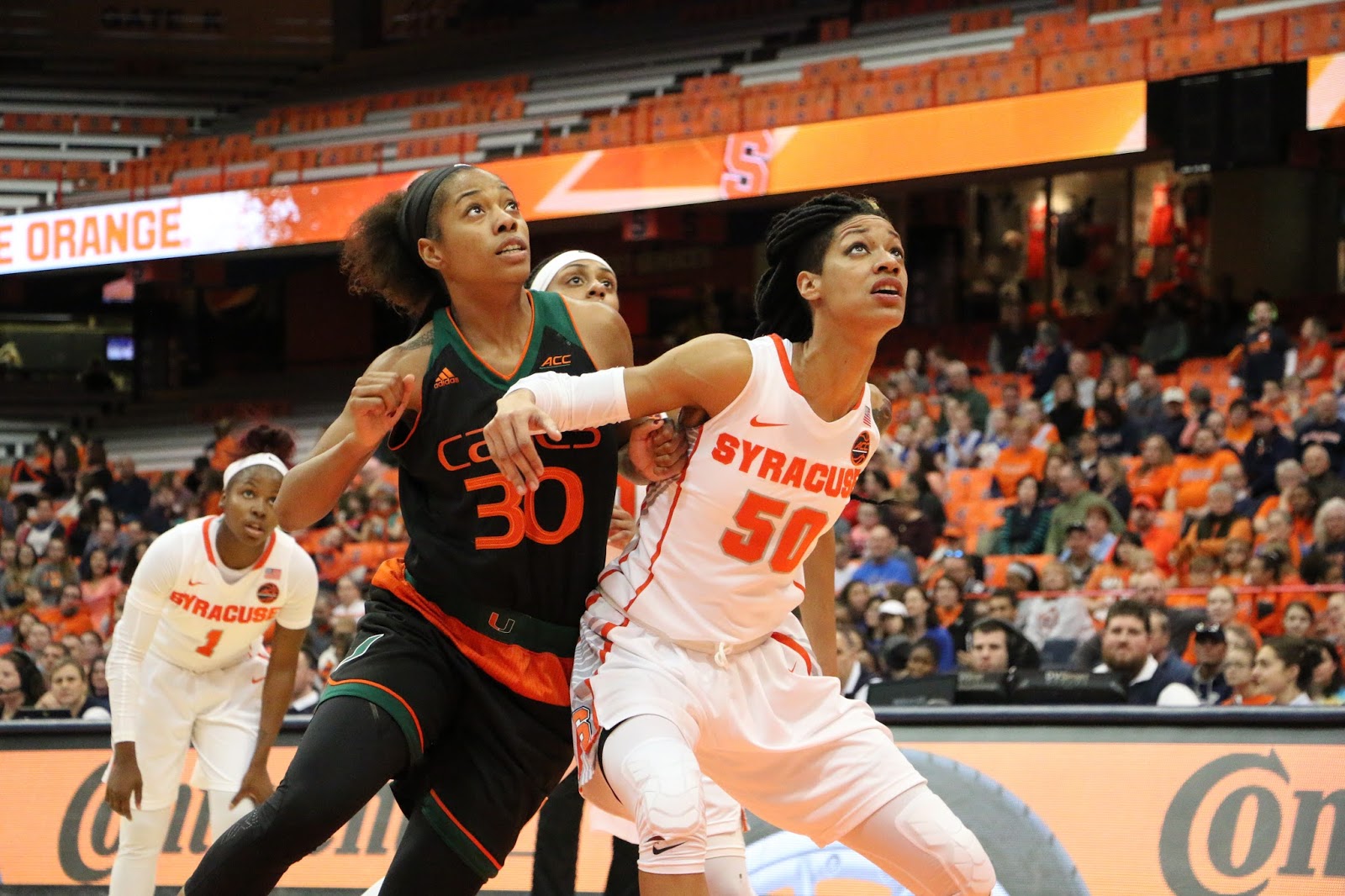 Text and photos by Michelle Fenelon Syracuse, N.Y. — The Syracuse Women's basketball team doesn't lose at home. At least, not this season. Syracuse tied a school record 16 straight home wins as the Orange defeated No.14 Miami, 81-48, at the Carrier Dome on Sunday afternoon. Syracuse improves to 14-7, 5-2 in the Atlantic Coast […]
Text and photos by Michelle Fenelon
Syracuse, N.Y. — The Syracuse Women's basketball team doesn't lose at home. At least, not this season.
Syracuse tied a school record 16 straight home wins as the Orange defeated No.14 Miami, 81-48, at the Carrier Dome on Sunday afternoon.
Syracuse improves to 14-7, 5-2 in the Atlantic Coast Conference. Miami falls to 14-5, 3-4 in conference play.
The top-scoring backcourt in the nation, Alexis Peterson (24 points) and Brittney Sykes (29 points), led the offensive attack for the Orange. Adrienne Motley and Emese Hof each scored 12 points for the Hurricanes.
Here's a look at the doings in the Dome both on and off the court.