February 18, 2017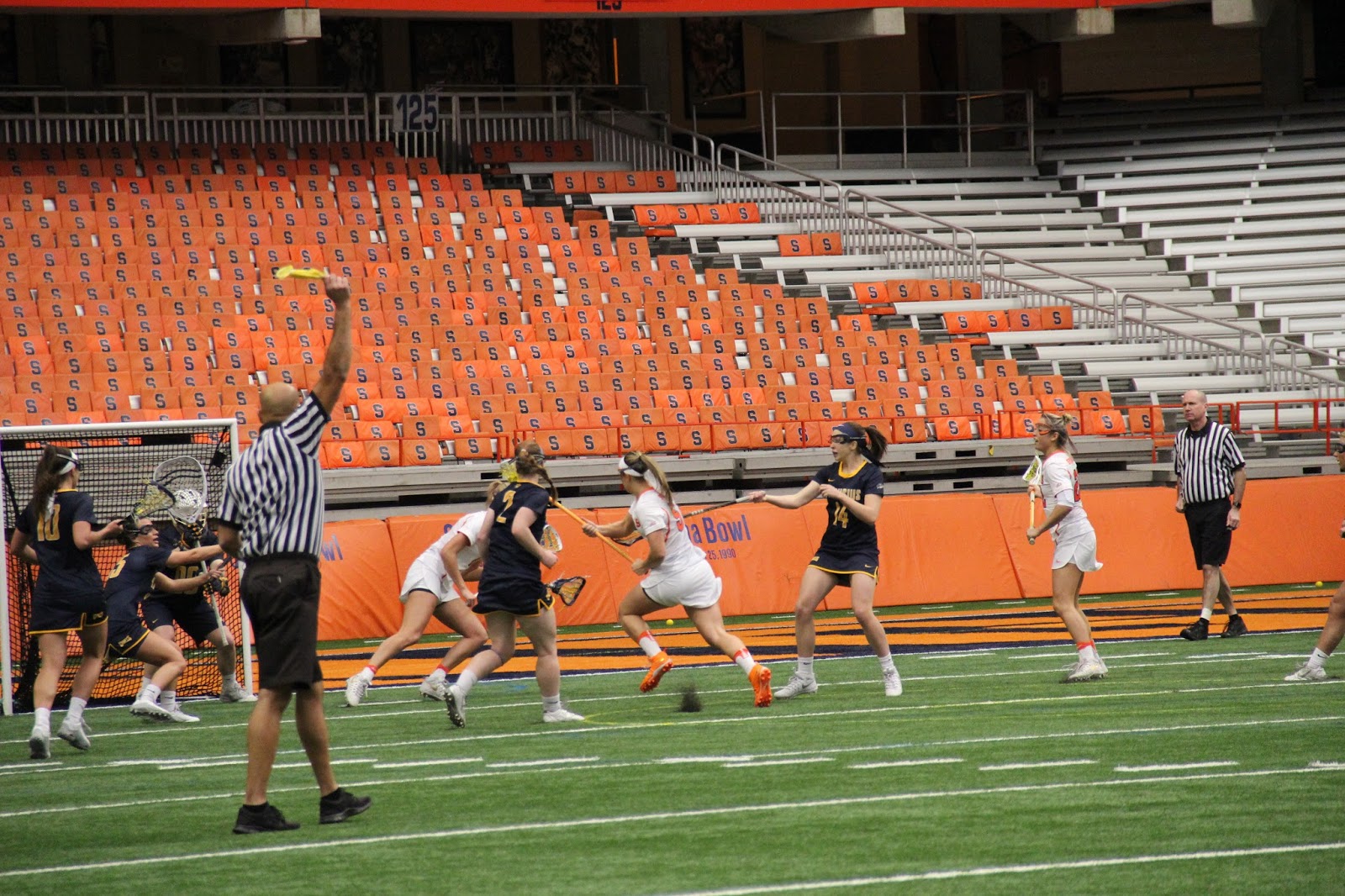 Text and Photos by Jacqueline Mundry SYRACUSE, N.Y. — The #5 SU women's lacrosse team hosted Canisius College on Saturday in part one of an Orange doubleheader. Freshman attacker Emily Hawryschuk recorded a hat trick on Saturday afternoon, while Devon Parker, Nicole Levy and Natalie Wallon contributed to the fight with two goals each. Syracuse […]
Text and Photos by Jacqueline Mundry

SYRACUSE, N.Y. — The #5 SU women's lacrosse team hosted Canisius College on Saturday in part one of an Orange doubleheader.
Freshman attacker Emily Hawryschuk recorded a hat trick on Saturday afternoon, while Devon Parker, Nicole Levy and Natalie Wallon contributed to the fight with two goals each.
Syracuse (2-0) defeated Canisius (1-2), 18-6.
The Orange women will be back in the Carrier Dome on Saturday night when they host the Binghamton Bearcats.