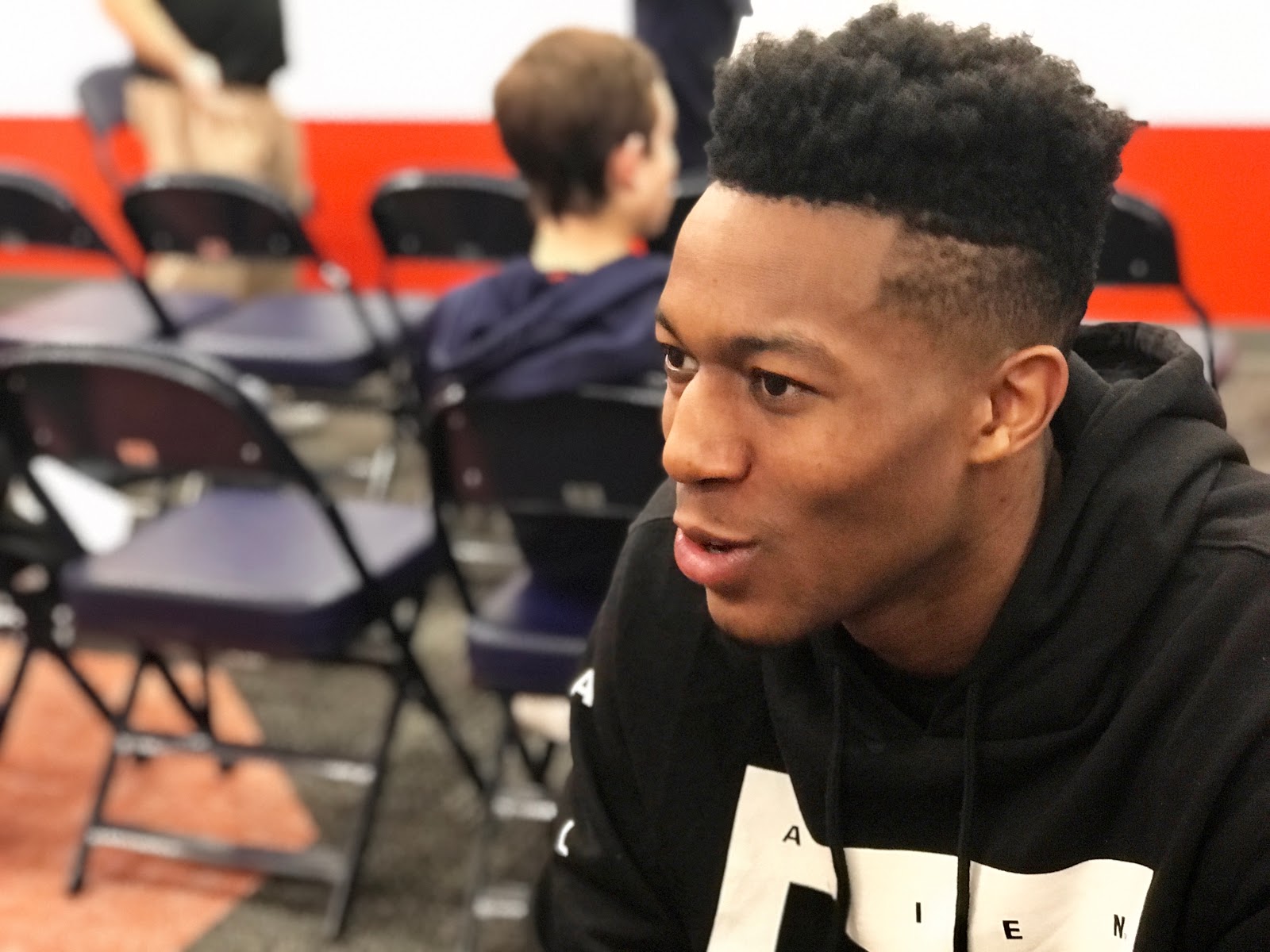 Battle Leads Orange Men Over Iona
Story and photos by Peyton Zeigler
SYRACUSE, N.Y. — Sophomore Tyus Battle led the Syracuse Orange to victory against the Iona Gaels 71-62 at the Carrier Dome Tuesday night. He finished with a career-high 28 points along with five rebounds and three assists.
"We got a lot of work to do," head coach Jim Boeheim said. "They're fighting. I see improvement."
Coming off a season-opening win against Cornell, Syracuse (2-0) struggled against the matchup defense by Iona (0-2). Boeheim gave credit to Iona, who made the NCAA tournament last year.
"I think they've got a really good team," he said. "They forced us into some turnovers that we can't make."
This win could shape the Orange as a tournament team, even though it was not projected as such in the preseason.
Career Night for Battle
Eleven of Battle's career-high 28 points came in the last eight minutes of the game. His previous high was 23 against Virginia last season. This effort did not go unnoticed by his teammates.
"I feel like he can [get hot] any time he wants," freshman forward Oshae Brissett said. "That's someone that we want taking those last shots and giving us easy points on the board, because that's what he can do."
Battle said he felt more confident during the game. When Iona started to inch back within a few points, he just wanted to make something happen.
"I live for stuff like this," Battle said. "Just trying to be aggressive and will the team to a win."
He also mentioned the offensive rebounds made by Marek Dolezaj late in the game.
"It was just a good team effort all around. I think it was a good win for us."

Three-point Shootout
The Gaels are known for being a three-point shooting team, and they didn't stray from their usual game plan tonight. They shot 32 three-pointers and 31.3 percent led by junior guard Ricky McGill. McGill was 5 for 9.  He was the most productive in three-point range and finished with 21 points.
Syracuse shot 33.percent from beyond the arc. Junior Frank Howard, Battle and Brissett each finished with two threes.
What's Ahead
Syracuse hosts Texas Southern on Saturday, Nov. 18 at the Carrier Dome to begin the Hoophall Miami Invitational. Texas Southern (1-1) is coming off an overtime win at Washington State. The Tigers play Thursday at Ohio State.