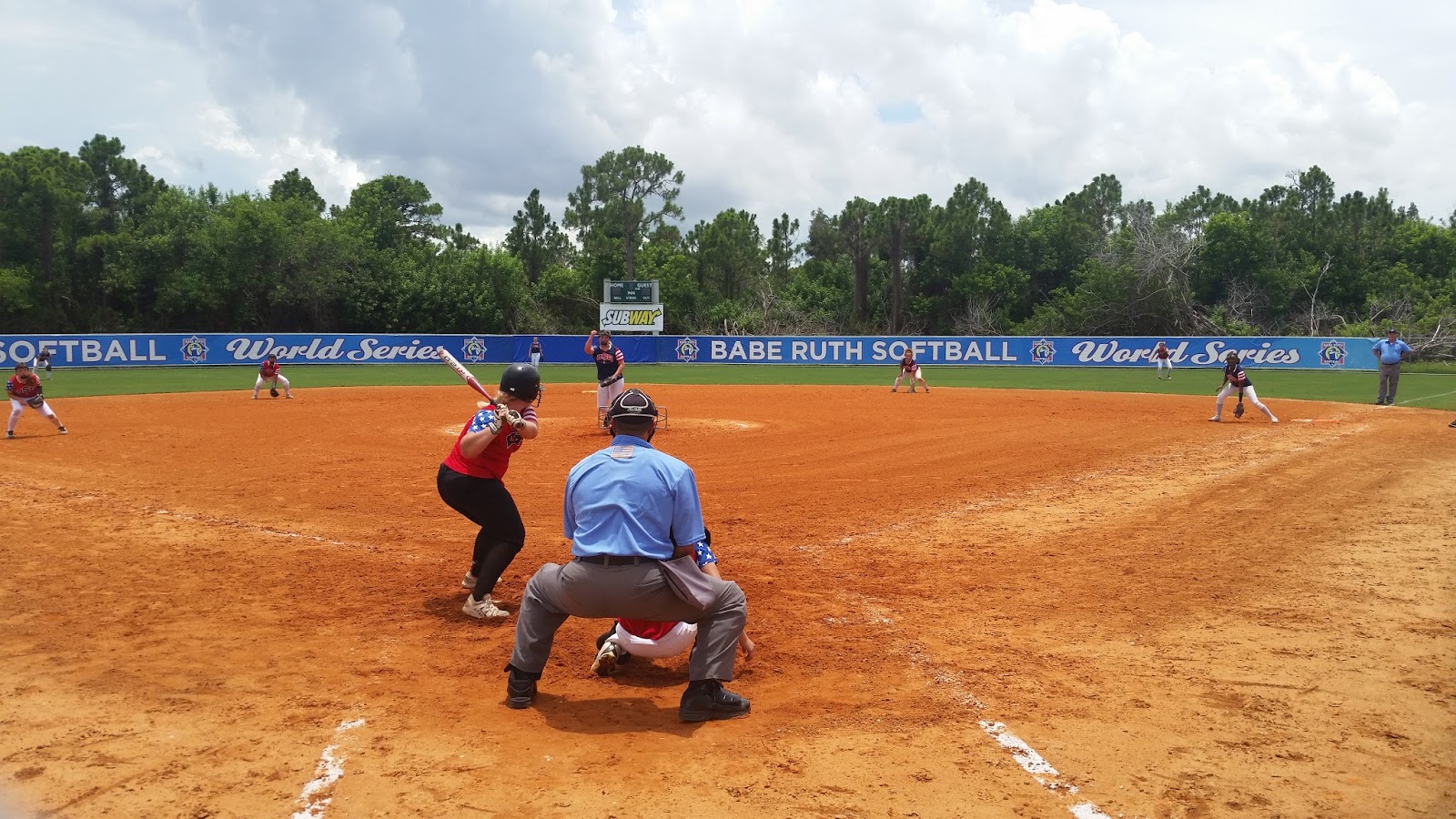 Babe Ruth Softball World Series
Story and photos by Mike Drew
JENSEN BEACH, Fla. — This year's Babe Ruth Softball World Series took place in the city of Jensen Beach, Florida, a small suburb just south of Port St. Lucie. Over 21 days, a total of 65 teams from six age divisions competed for championships. For my capstone internship, I had the pleasure of broadcasting many of the games and producing daily recap videos for the World Series website, sbworldseries.com.
Here's a look at me calling a batter during one of our championship games. This clip shows you how much of a dance play-by-play really is. You can see me look down at my notes in between pitches, always looking for something fresh to add in. The other voice you hear belongs to Jess Cusimano. She was my analyst for almost all of the games we did.
https://www.youtube.com/watch?v=lWVcrud1ZBo
In the midst of all the action, I managed to capture some of the moments that helped make the experience so memorable.