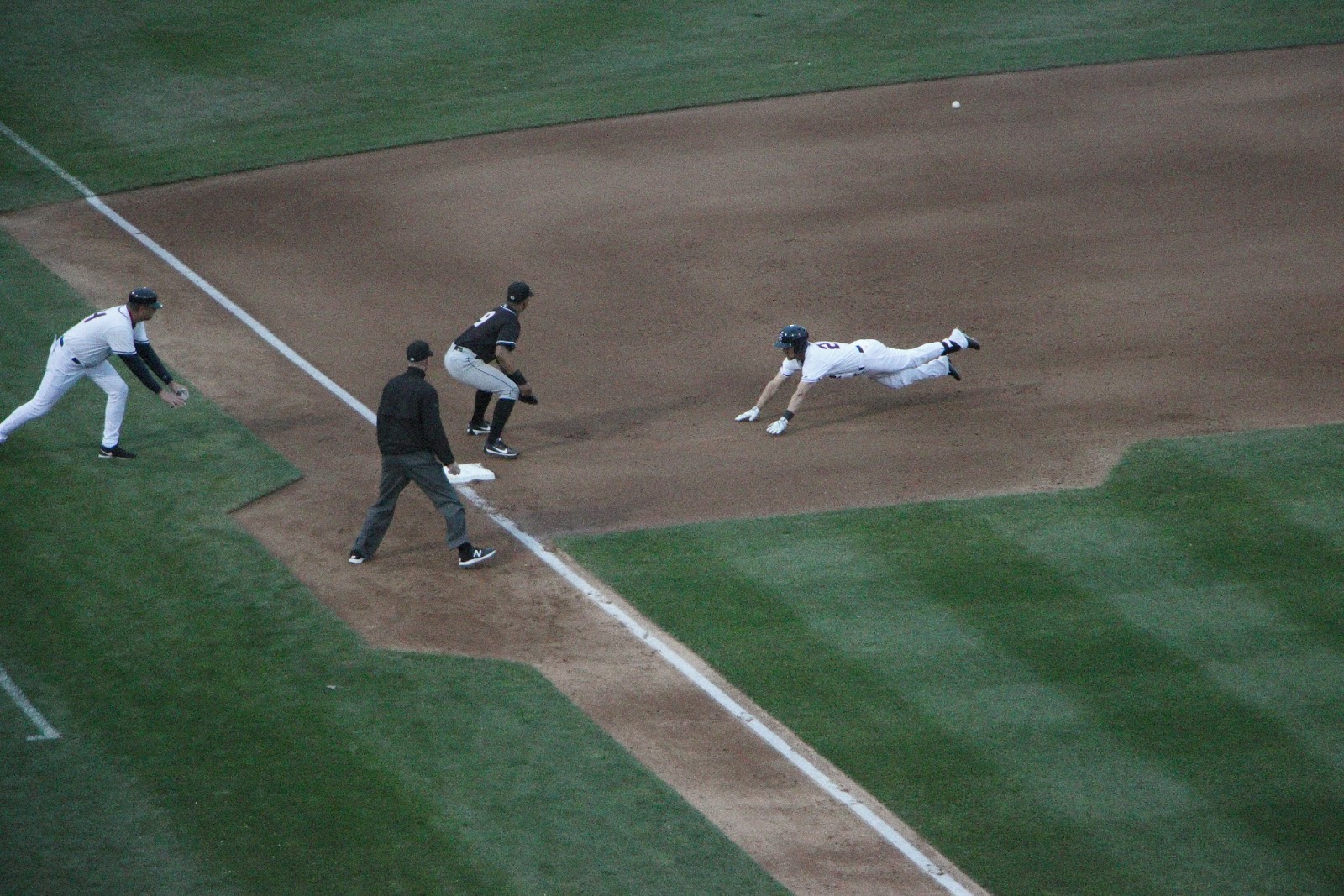 Chiefs Take Series with 8-4 Win
Story by Jacqueline Mundry
Photos by Mike Drew
SYRACUSE, N.Y. — It was the third game in two days for the Syracuse Chiefs and Charlotte Knights Thursday night, coming off a doubleheader split at NBT Bank Stadium the night before and the Chiefs got a rare series win, taking the game 8-4 and the series 2-1.
The Chiefs got their bats going in the fourth inning. With the score tied at two,  they scored five runs on a pair of walks, three Charlotte errors and doubles from Brandon Snyder and Ryan Raburn.
The Knights committed six errors in the game.
"Top of the lineup really made us go," Chiefs manager Billy Gardner said. "Sanchez, Snyder, Raburn really got some key hits for us. We played really good defense. On their end, they played sloppy defensively."
Bullpen Problems
The Knights has the bases loaded with two out in the ninth, but Trevor Gott got Carson Blair to ground out to end the game.
Despite getting away with the win, the Chiefs bullpen has an ERA of 7.55.
On Thursday night, four pitchers were on the mound for Syracuse. A.J. Cole, who got the win, giving up three runs on seven hits, Austin Adams, Neal Cotts and Gott gave up a total of 13 hits, compared to the Syracuse batters who only had eight.
"It doesn't matter, the outcome is that we won 8-4," Gardner said.
Similar Meeting
This is the second series between the two clubs this season and both ended the same.
In mid-May, the Chiefs traveled to Charlotte for a three game series and like this one, Syracuse won two out of the three.
The series in Charlotte also featured a doubleheader that was split between the two teams.
This is the last meeting between the teams in the 2017 regular season.
Up Next
The Chiefs will continue their home stand when they host the Columbus Clippers this weekend, before heading to Pawtucket to begin another road trip.
The Knights will head to Buffalo before returning home on Monday.