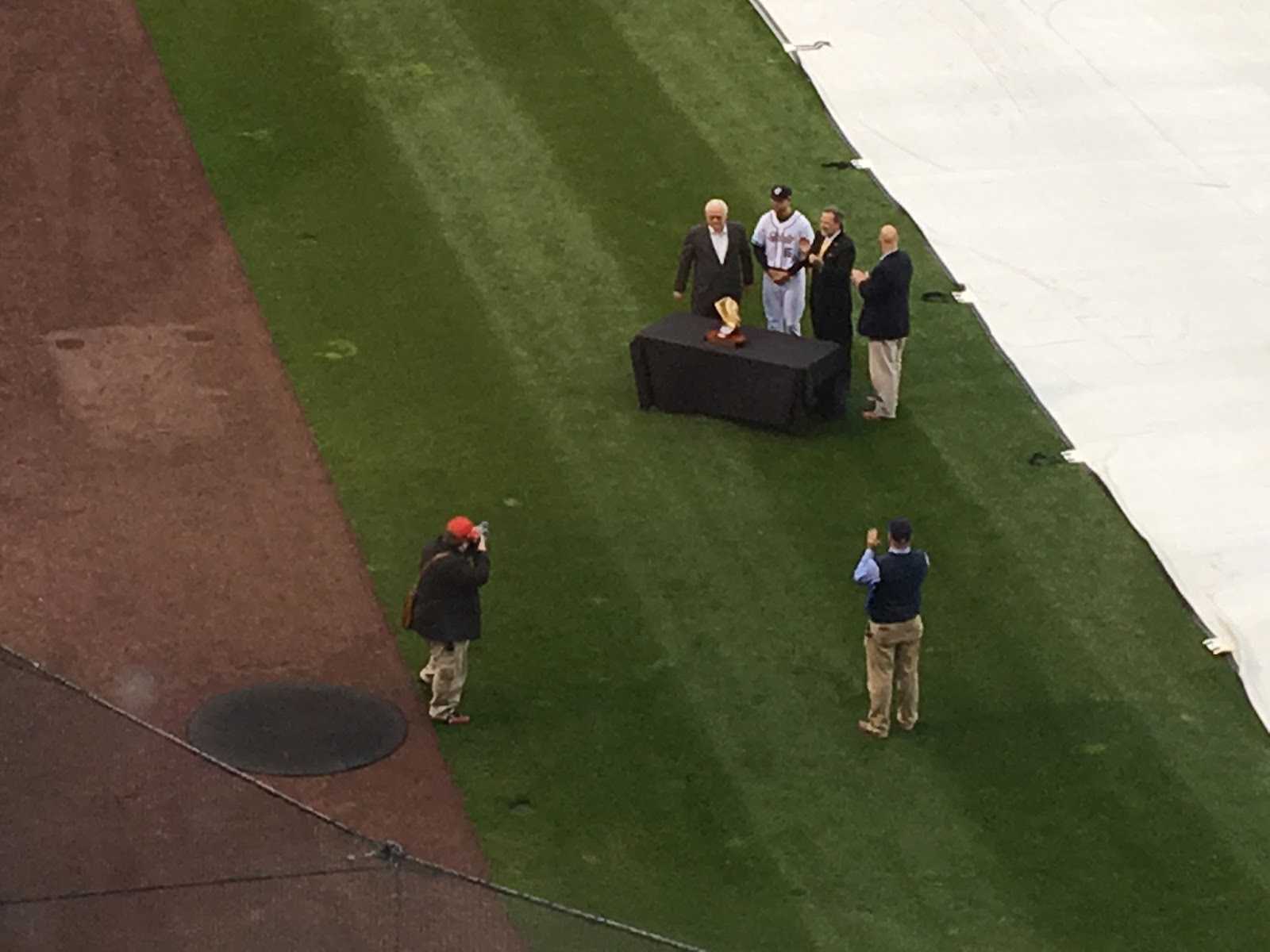 Skole Gets Gold Glove, Chiefs Get Rained Out
Story and photo by Lauren Walsh
SYRACUSE, N.Y. – Chalk up another rain-out for the Syracuse Chiefs. The Pawtucket Red Sox were scheduled to take on the Chiefs for game three of the series on Thursday evening at NBT Bank Stadium, but the weather had other plans.
By the 6:35 p.m. start time, the field was soaked and not a single player had warmed up. The game was officially called off for Syracuse's sixth rain-out of the season. The teams are scheduled to make up the game as part of a doubleheader on Tuesday, June 13th at 5:05 p.m.
Syracuse holds a 9-14 record, putting the Chiefs at the bottom of the International League North, Pawtucket is one spot above Syracuse in fifth place with a 12-12 record.
Skole honored
A bright spot for the Chiefs came despite the cloudy, rainy skies. Syracuse first baseman Matt Skole was presented with the Gold Glove Award for the 2016 season.
Skole put up a .990 fielding percentage in 974 chances. He made just one error in the field last season. The Woodstock, Ga. native is the third Washington Nationals organization player to win the award since 2005.
The Chiefs are on a two-game losing streak, both to Pawtucket and have lost seven of their last eight. Syracuse hits the road for a three-game series against the Scranton/Wilkes-Barre RailRiders. First pitch of the series is Friday at 6:35 p.m.