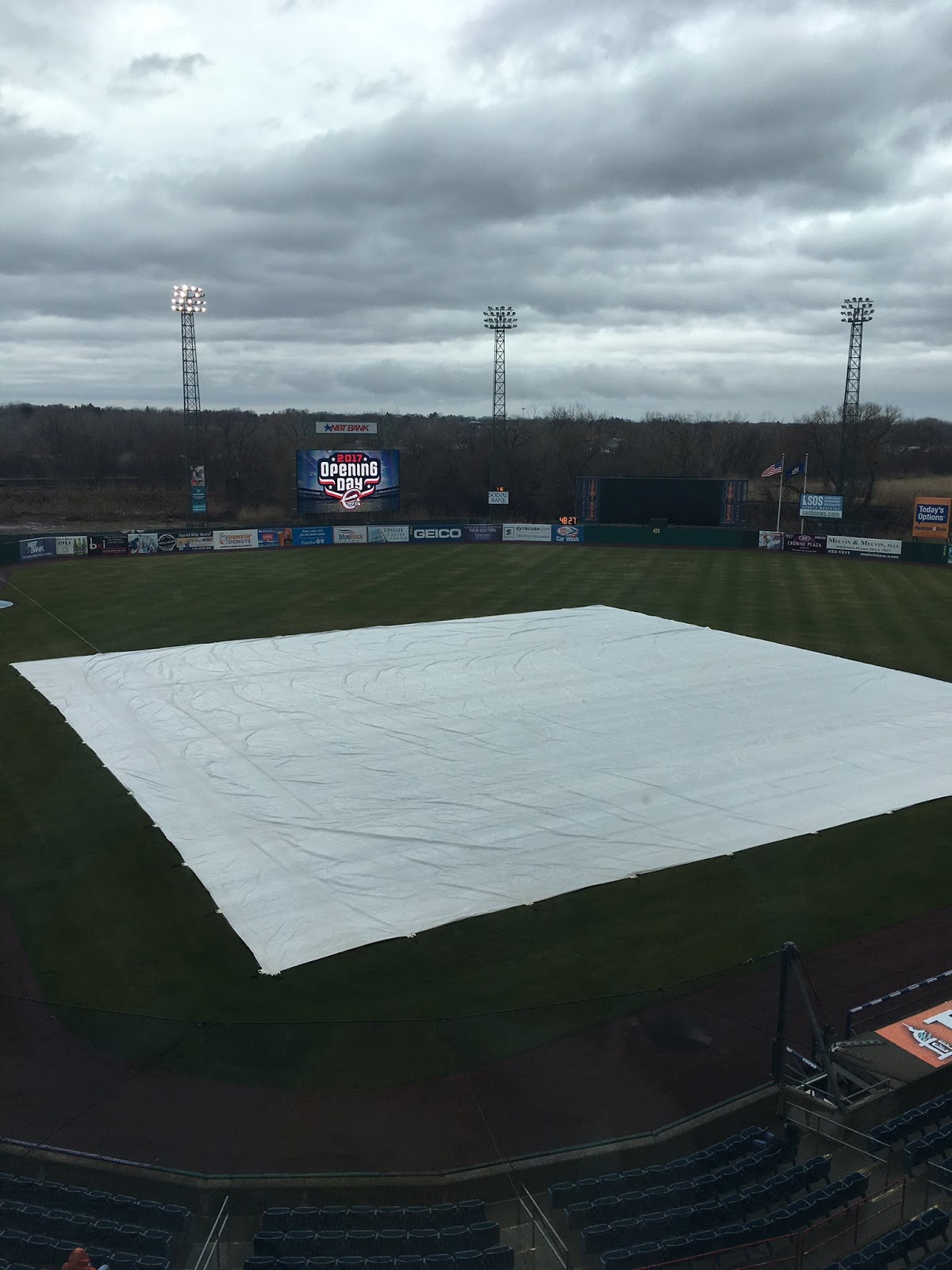 Washed Out
Story and photo by Jake Lapin

SYRACUSE, N.Y. — Mother Nature was the winner on Opening Day in Syracuse, Thursday as the few Chiefs fans who'd come out hoping to see their team in action against the Rochester Red Wings went away disappointed.
Chiefs management had been holding out hope of getting the game in, but about 20 minutes before the scheduled 2:05 p.m. first pitch, an announcement was made over the public address system that the game had been postponed due to expected inclement weather. Friday's game was postponed as well.
It was just a drizzle at the time but the National Weather Service had issued a flood watch for much of Central New York through 8 o'clock Saturday morning.
Take two days and try again
Opening Day is rescheduled for Saturday afternoon with the scheduled Thursday game now set to be played on Sunday as part of a doubleheader, and Friday's game postponed until Aug. 4 to be part of a doubleheader as well.
The rain around some promotions at the ballpark. The 53 or Free guarantee, which offers fans a free ticket of the same or lesser value to another game if the weather is below 53 degrees at first pitch, will now be in effect for Saturday when the high for the day is forecast to be 45.
Jim Boeheim Added Value Night has been rescheduled as well. Originally planned for Friday, Boeheim T-shirts will now be given away to the first 1,004 fans on Sunday, but the coach himself is no longer expected to make an appearance because of a prior conflict.