History of Excellence

Today's Syracuse University students pursuing careers in sports media are part of a tradition that goes back more than 75 years. The great sportscaster Marty Glickman '39 is recognized as the "godfather" of a long line of SU sports media professionals that includes Bob Costas '74, Hank Greenwald '57, Dave Pasch '94, Dick Stockton '64, Andy Musser '59, Marv Albert '63, Beth Mowins G'90 Len Berman '68, G'70, Sean McDonough '84, Mike Tirico '88, Ian Eagle '90, Dave O'Brien '86 and many more–not only in sports broadcasting but also in sports writing, editing, production and management at the national and local levels.

Professional Sports Coverage

Students in the Sports Communications Emphasis have covered the Syracuse Chiefs (AAA baseball) and have written columns focused on Major League Baseball, the National Football League and Mixed Martial Arts. Students also work with the Syracuse Crunch (American Hockey League) and the ACC Network.

SU Sports Coverage

Newhouse School graduate students in the Sports Communications Emphasis serve as credentialed reporters covering Syracuse University teams. Their stories appear on this website in text, photo and video format, and they also contribute to campus media outlets covering sports. Students have covered SU football, cross country, basketball, crew and lacrosse, and there's more to come.

Leading Sports Media Personalities

When you look to the top of the sports broadcasting profession you see Syracuse alumni everywhere you turn: from NBC's Bob Costas '74 and Mike Tirico '88 to Marv Albert '63, the Voice of the NBA, plus ESPN's Sean McDonough '84, Dave Pasch '94, Dave O'Brien '86 and Beth Mowins G'90 and CBS' Ian Eagle '90. Former SU football and basketball stars such as Daryl Johnston '89, Don McPherson '88, Donovan McNabb '98 and Leo Rautins '83 have moved into the broadcast booth. SU alums are play-by-play voices for the Boston Red Sox (Dave O'Brien '86 and Joe Castiglione G'70), San Francisco Giants (Dave Flemming G'99), Minnesota Twins (Cory Provus '00) and Houston Astros (Robert Ford '01). Personalities such as Bill Roth '87 (Virginia Tech), Tony Caridi '84 (West Virginia) and SU's own Voice of the Orange Matt Park '89 call games for Division One college programs.

Mentoring Tomorrow's Pros

SU alumni in sports media have always been willing to mentor and advise students. Whether returning to campus to speak and meet with the next generation of sports media professionals, Skyping with them, critiquing demo reels and clips or helping students make internship and job contacts, Orange alumni are always there. The Newhouse Sports Media Center helps make those connections between students and alumni.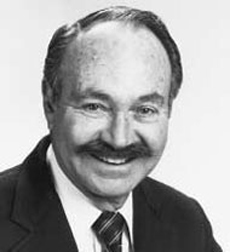 "Sports are and should be a joy."
-- Marty Glickman